Presenting Partner 
Major Sponsor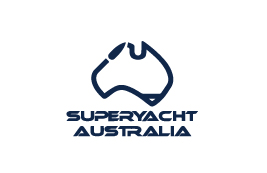 The Sanctuary Cove International Boat Show unveiled an all-new concept in 2021 for Captains of superyacht vessels.
Presented by the Sanctuary Cove Marina, The Captains Lounge offers a custom-built, private space within the heart of SCIBS. Set adjacent to the luxurious new superyacht arm of the marina, premium food and beverages are complimentary within the Lounge and are catered by the 5-star InterContinental Sanctuary Cove Resort.
Sanctuary Cove Marina, now internationally recognised as a Platinum Gold Anchor Awarded Marina, offers an exclusive full-service experience for superyacht owners, captains and crew with the completion of its 165ft superyacht berth. The recent $10 million expansion of the Sanctuary Cove Marina includes new 6-star marina facilities and state-of-the-art undercover berths, a first for a recreational marina in the Southern Hemisphere.
More information on our Captains Lounge project for 2022 will be announced shortly.